PPNHW Management woul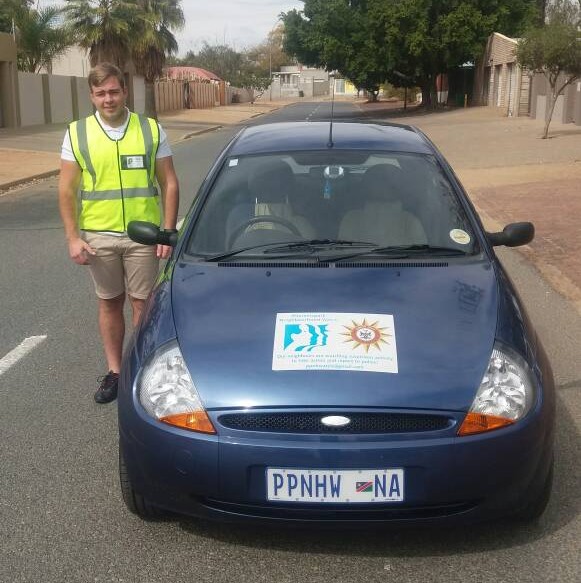 d like to announce the deployment of our own vehicle with personalized number plate (PPNHW NA), which will be used from today onwards for daytime patrols to assist with Crime Prevention and any other safety & security issues within Pioneerspark.
We would like to thank our sponsor (who would like to remain anonymous) for this huge gift. This is a dream come true!!!
PPNHW Management would also like to thank the following sponsors who have assisted in getting the Ford Ka in roadworthy condition.
Stein Service Station Workshop – Immo Wolf – Vehicle Maintenance & Repairs
Best Drive – JJJ Joubert – Tyres
Engen – Beatrice Kruger – Fuel
PUMA / Walters Motors – Gerrit & Mannetjie van Wyk – Fuel
Any members (pensioners) interested / available during daytime to assist with patrols shifts, please contact us should you be interested.
Erik Strauss
PPNHW Chairman