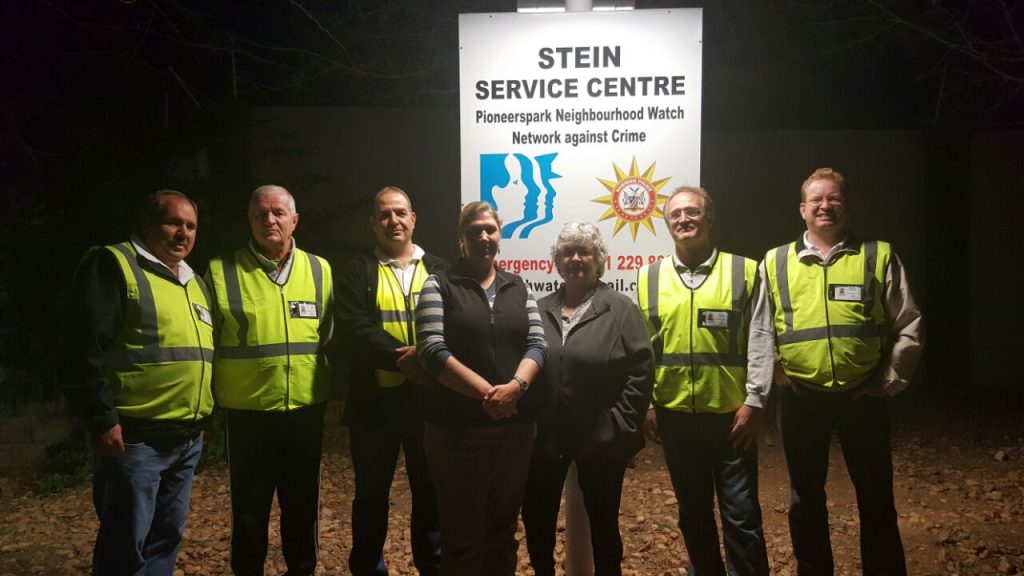 On Thursday evening, 12 May 2016, PPNHW had another patrol under Project Night Watch where two community members join a patrol to see what PPNHW patroller are doing and seeing during their regular patrols of the area.
PPNHW Patrollers on duty – Project Night Watch: 21H00 – 23H00
Erik Strauss, Gerrit Koekemoer and
Roswitha Horsthemke (Project Night Watch – Community Member)
Antje Schönweiss (Project Night Watch – Community Member)
Patrolling All Zones
The patrol was scheduled to end at 23:00 but on the way home the patrol team came across a huge burst water pipe in Fritze str. City of Windhoek was informed and traffic regulated until the taps were closed of stopping the water from flowing everywhere. The patrol teal only got back home after midnight.
Feedback:
Project Night Watch with EriK and Gerrit was a great experience yesterday evening. Informative and interesting. Also good to meet some of our patrolers. Because of the pipeburst in Fritsche street it lasted a bit longer, but it was worth every minute and over much too fast. Thank you Erik and Gerrit ! – Roswitha Horsthemke
If you need more information regarding Project Night Watch then please do not hesitate to contact either the Chairperson or Vice-Chairperson of PPNHW.